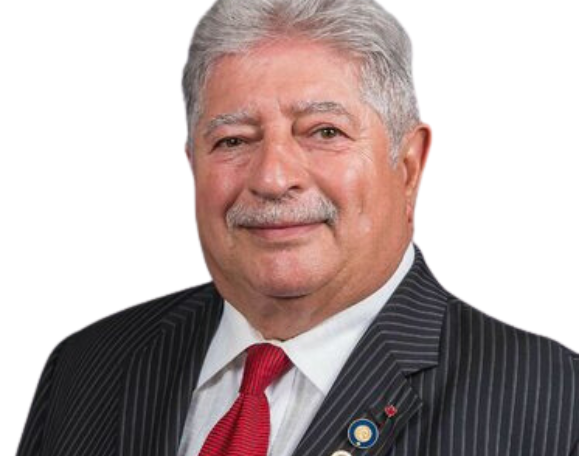 "I am proud to be a citizen of our country where tolerance, diversity and generosity are national traits admired throughout the world."
My name is Shawky Fahel. I am a proud Canadian with a Palestinian Family history.
Like many of us, my family came to Canada as new Canadians with a desire to share in the wonderful experience of being Canadian. For me, our country has been and always will be an inspiration, a model nation where everyone can choose to be whatever they want to be.
Grateful for what Canada has given me, my wife, Kathie, and our children, I have dedicated my life to being a responsible community leader who believes in values of fairness and decency. Whenever the opportunity arises, I am proud to step forward and provide leadership. I studied Political Science at Waterloo Lutheran University (now Wilfrid Laurier University). I have over 37 years experience working with local, provincial, and federal governments. I have participated in meetings and events on national and international matters - particularly economic development, trade, culture, human rights, and, peace and security in the Middle East.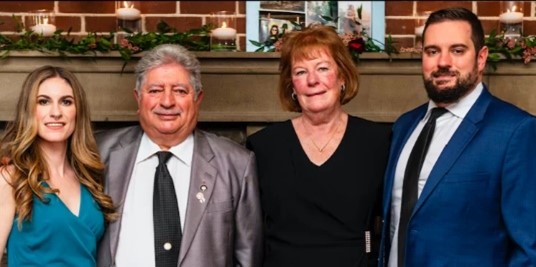 I have had a successful business career in the Region of Waterloo. I am proud of the accolades and recognition for my humanitarian, business, public service, and community achievements. Among my awards are:
The 'Kitchener-Waterloo Millennium Citizen of the Year - 2000-01';
The Canada-Arab Federation 'Man of the Year for Community Leadership - 1992';
Rotary International's prestigious 'Paul Harris Award -1994';
Carizon Family and Community Services' 'Father Thomas P. Brennan Humanitarian Award -1998';
Awards of merit from the Cities of Kitchener, Waterloo, Brantford for the adaptive re-use of old buildings, local economic development initiatives, and support of local business and cultural associations.
In 2007, the City of Waterloo honoured me as of one of the 150 men and women, past and present, who have significantly contributed to the growth of city. http://www.wpl.ca/services/local-history/Waterloo-150-project
I am a champion for the adaptive re-use of old industrial buildings and schools into high-quality living spaces. Examples include the RiverBank Lofts project in Cambridge (Hespeler), Alexandra School in Waterloo, the Market Village in Kitchener and downtown Brantford. Our most recent project was the restoration of the old American Hotel in downtown Kitchener into business and commercial space. I am a pioneer in integrating construction and technology creating solutions that help seniors remain in their homes. Working with the Six Nation Ohsweken First Nation, I founded Redhawk Contracting Inc., a company that provided manufacturing skill training to indigenous people.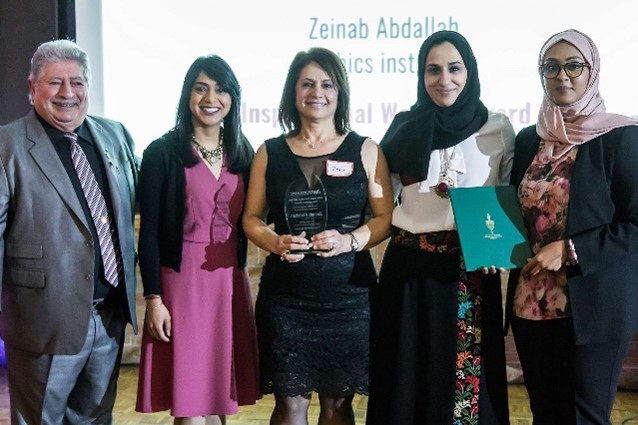 I have been asked by the Canadian Government to provide advice and to participate in Middle East economic development and the peace process. From 1993 to 1997 I attended Middle East and North Africa (MENA) Summits (1993-97). In 1993, I was the first Palestinian-Canadian, together with Janice Stein to provide advice to then Minster, the Honourable Lloyd Axworthy, during the Oslo Peace Accord negotiations. Our strength as a country is enshrined in our diversity and our care for each other. I have been extremely fortunate, and I am very proud of our great country, Canada.
I

have spearheaded several international projects that have had an indelible impact on on the recipient communities.
In 1996, I established the Canadian International Development Organization (CIDO) as a registered, not-for-profit Canadian Charitable organization.
As the Founder and Chair of CIDO, I had the honour and privilege to have an audience with Pope John Paul II in Rome. The Pope praised CIDO and blessed our humanitarian efforts. In 2022, I became the founding contributor to a new Shireen Abu Akleh Emerging Report Fund in Social Justice Journalism at Carleton University, Ottawa. Shireen Abu Akleh was a Palestinian-American journalist who worked as a reporter for the Arabic-language news channel, Al Jazeera, for 25 years. Shireen was one of the most prominent names across the Middle East for her decades of reporting in Israeli-occupied Palestinian territories. Shireen was killed by Israeli forces in May 2022 while reporting from the occupied West Bank city of Jenin. The purpose of fund is to support undergraduate and graduate journalism students who are pursuing an innovative research/reporting project with a focus on social justice. In honour of the memory of Shireen, I am working with the world-class Canadian artist, Timothy Schmalz, to commission a sculpture.
Through CIDO and my personal international connections, I maintain a strong and active network of colleagues and collaborators that includes:
I am a proud life-long active member of the Liberal Party of Canada. I was a founding member of our Kitchener South -Hespeler Liberal Constituency Association. I have been the President and a Director for Southwest Ontario, and President of the Kitchener Centre Liberal Association. It was a real honour to be recognized for my 20 plus years of leadership and service with the Walter Muzyka Award and to be twice named as the Liberal Party Volunteer of the Year. My experience, expertise and leadership can be summarized in the words of endorsement from my friend,
"Shawky brings a lifetime experience and unique perspective as an immigrant to Canada, a business and innovation leader, and a public policy expert. Mr. Fahel has been a resident of the Waterloo Region for close to half a century and is vital community presence as a result of his business successes and his tireless support of the broader community. His various involvements range from international business promotion, to national level engagements on Canadian foreign policy and international affairs, to deep involvement in local social service organizations."
Former Prime Minister of Canada